CAM HF77 Horizontal Continuous Motion Cartoner
USED!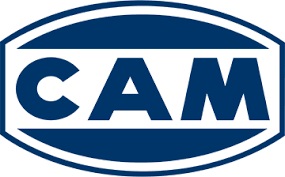 CAM HF77 Horizontal Continuous Motion Cartoner
Automatic continuous motion cartoning machine with
horizontal transport of product and with the quick format change.
SPECIFICATION:
Automatic blister infeed magazine
Set up for tuck closure cartons
SECTORS OF USE:
Pharmaceutical
chemical
cosmetics
food
dietary
medical devices
other
TECHNICAL DATA:
Net weight Kg 2200
Power Kw 3,7
Air consumption NI/min 17
Pressure bar 5/6
Voltage Volt 380
Frequency Hz 50
Max output 225 cases/min.
Machine length mm 4050
Machine width mm 1530
Machine height mm 1670
CARTON SIZE RANGE
Size range (min) 20 x 12 x 55 mm
Size range (max) 120 x 70 x 200 mm
The machine can be modified to suit your requirements.
We can modify the infeed system or change the carton closing.
We have many product feeders in stock this includes:
Sachet Feeders
Bottle Feeders
Blister Feeders
Tube Feeders
Please contact us for a quotation.
Please note the machine does not have a leaflet feeder attached
Stock number: WP451144
Enquire about product