CAM PG Horizontal Cartoner
USED!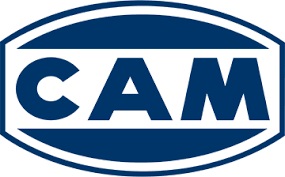 CAM PG Automatic horizontal intermittent motion cartoner
Cartoner for large size products.
Capable of mechanical speeds from 15 to 70 cartons per minute.
(Actual speeds dependent upon nature of product.)
Carton Size range:
A Dimension Min 50mm Max 200mm
B Dimension Min 25mm Max 120mm
C Dimension Min 105mm Max 300mm
A + B Max 290 mm
Machine is set up for Glue closure
Manufacturer : CAM
Model : PG
Year of Manufacture: 2012
Machine equipped with:
Model: micron 8/2 120P (ADHESIVE MELTER)
Manufacture: Meler
The machinery was manufactured in 2012, installed in 2013,
and was used only for a period of 18 mounts.
WORKING HOURS OF THE MACHINE: 1800
Stock Number: WP451324
Other units available from stock
-Product feeders
-GUK leaflet folders
-Pre-folded leaflets
-Coders
-Carton turning unit
We also offer a complete electrical and mechanical
refurbishment service for all our machinery.
Please contact us with your requirements
Phone: +44 (0) 1202 870 890
Email: sales@westpharmaservices.co.uk
Enquire about product