Custom Machinery Design & Manufacture
West Pharmaservices design and build custom machinery using the best and latest technologies.
Learn more →
Used Machinery Sales & Refurbishing
We have used machinery for all packaging needs and can service existing products.
Learn more →
Machine Servicing & Engineering Support
We offer full-service engineering on existing machinery. This means you will get the very best production life out of your machinery.
Learn more →
About Us
Leading machinery suppliers
West Pharmaservices Process and Packaging Machinery Engineers provides sales of used machinery along with service and support to the pharmaceutical industry worldwide from our UK base. As pharmaceutical packaging machinery suppliers, we design, manufacture, build and install a full range of process and packaging machinery.
Equipment manufactured by us includes the following: pick and place ampoule feeders, blister feeding magazines, tube feeders, rotary tables, conveyors, reject systems and a vibrating roller system for sachets.
Being pharmaceutical packaging machinery suppliers we supply the
following range of used machinery: cartoning machines, overwrappers,
stretch banders, shrink wrappers, case packers, palletisers and accumulating
systems.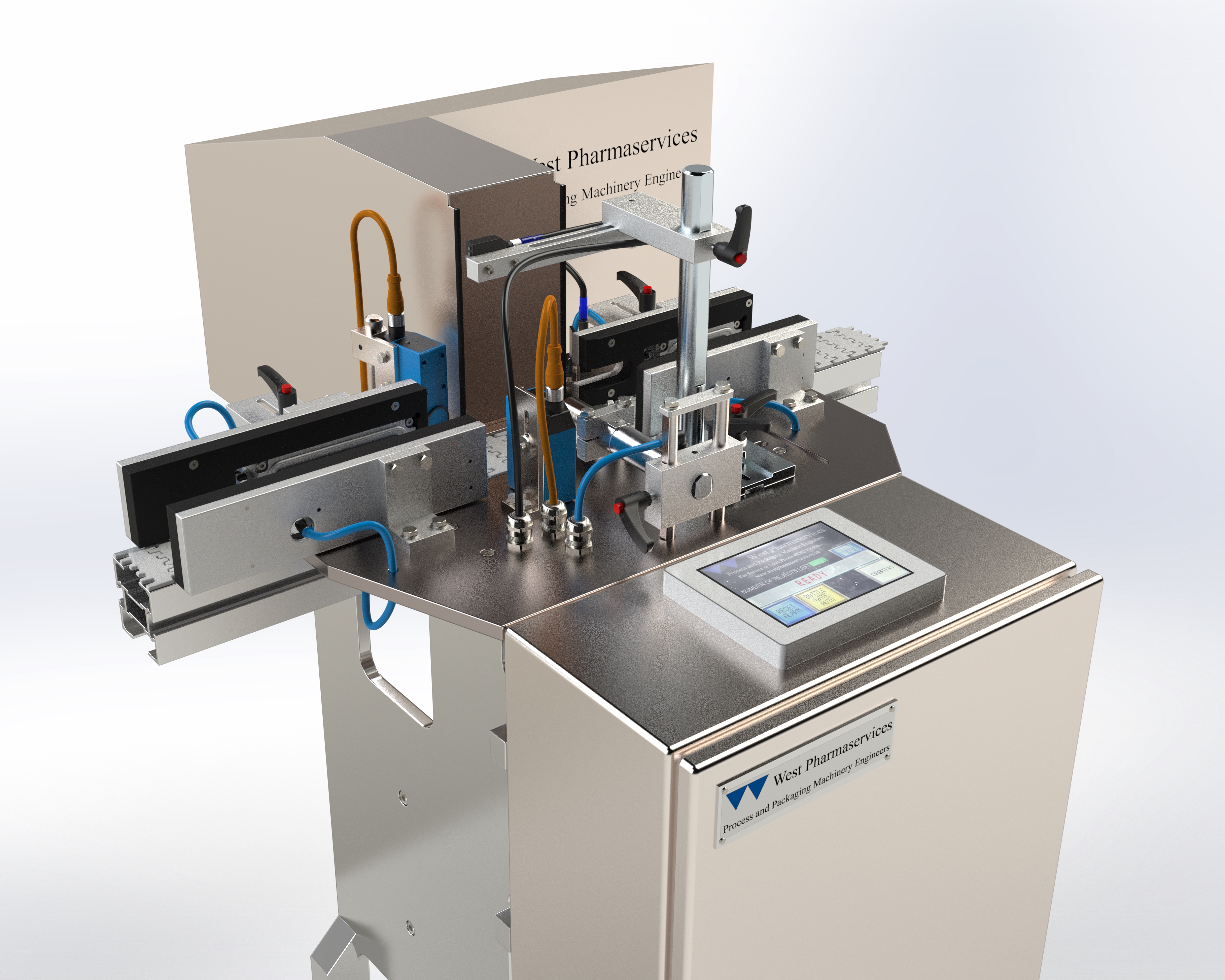 Recent Projects
WEST ASF50C

Automatic robotic syringe feeder

Robotic Syringe feeding system:  Project Scope: Design feeding system from bulk hopper to single feed for syringes Manufacture feeding system Manufacture robotic gantry systems due to space limitations in packaging area Integrate programme and design robotic solution to pick and place syringe in right orientation Install new system to existing cartoning machine Install new HMI… Read more »

Read more

Complete removal of production area

Complete removal of production area for UK Pharmaceutical Manufacturer

West Pharmaservices recently removed all the machinery from a UK Pharmaceutical Manufacturing premises including all process and packaging machinery.

Read more

Complete cartoner refurbishment and upgrade

Project Scope: Complete nut and bolt restoration of CAM PRX cartoning machine Design and Manufacture automatic blister feeding unit Fit and test automatic blister feeding unit Manufacture change parts for a range of carton sizes Supply complete range of Validation documentation New electrical systems including new HMI and PLC Carry out FAT Install machinery on… Read more »

Read more