PRB Superpocket Case Packer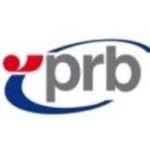 PRB Superpocket Case Packer
Packaging system:
Side-loading case packer
Small footprint ideal for small packing rooms.
Market sectors:
Food, Confectionery, Pharmaceutical, Cosmetic,
Chemical, Magnetic, Paper, Tobacco
Technical information:
Mechanical speed 10 cycles/min.
Max. compressed air consumption 3.5-8 NL/ciclo
Working pressure 6 BAR
Weight of basic machine 1500 Kg.
Infeed belt conveyor is 130mm wide
Machine currently set up for glue box closure.
This can be changed to tape if required.
Complete with Nordson 3000 series glue unit.
Some box formers supplied with the machine.
Size: 2500mm x 1700mm x 1900mm high,
The machine needs a complete refurbishment.
Stock Number: WP451122
Enquire about product